Client: Pablo Center at the Confluence, 2018
In Collaboration with JB Systems
Pablo Center at the Confluence wanted to show all of their donors how much they appreciated each of their contributions. What started as a simple word bank graphic turned into this wonderful wall of thanks that nobody can miss as they visit the Pablo Center.
Once the design and layout was finalized, we sent our 73 page art board to the install team and they went to work. We had strategically separated the 5 levels of donation into separate layers in the art boards so that we could revise any names, and the install team could easily work around applying 2 different vinyl colors.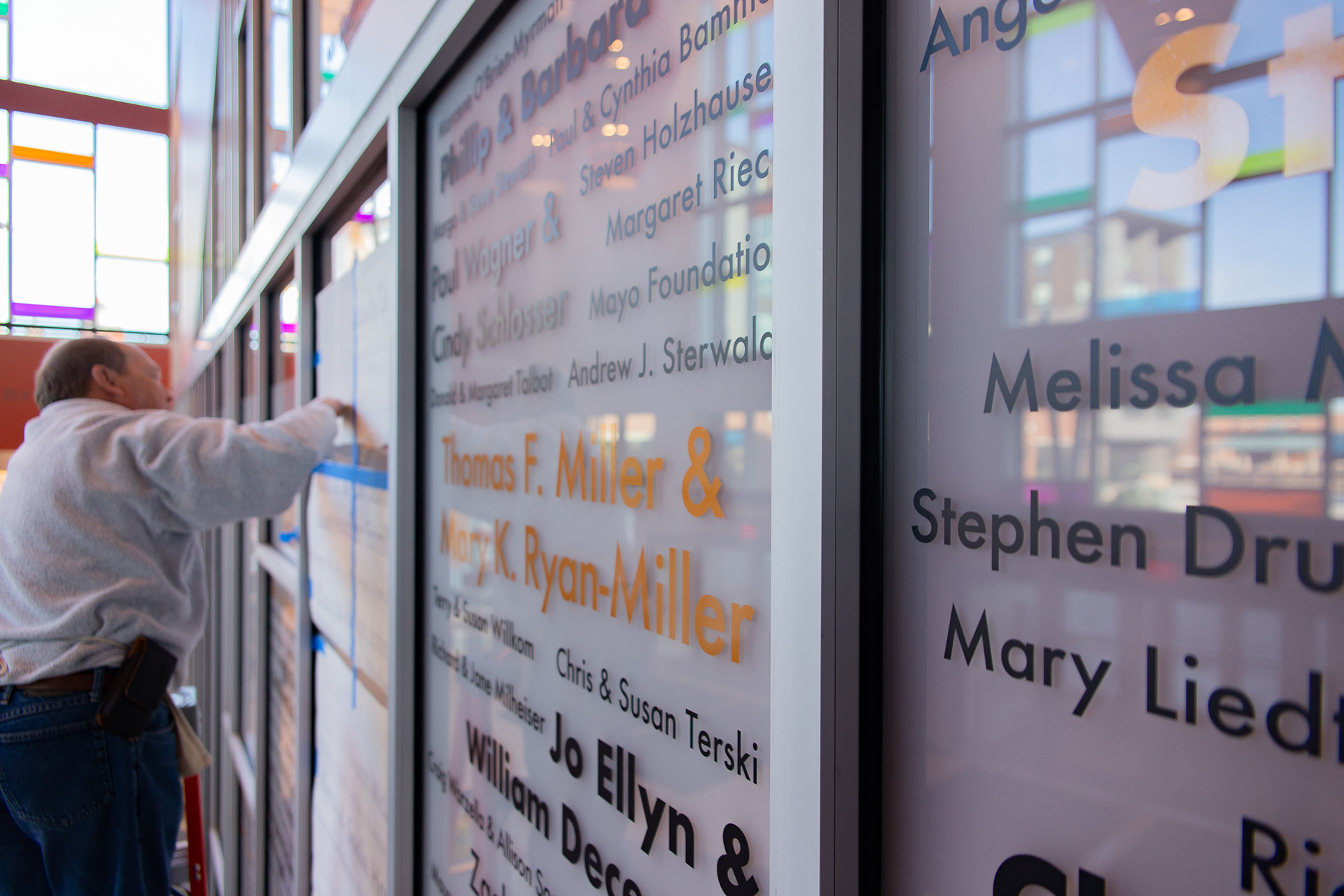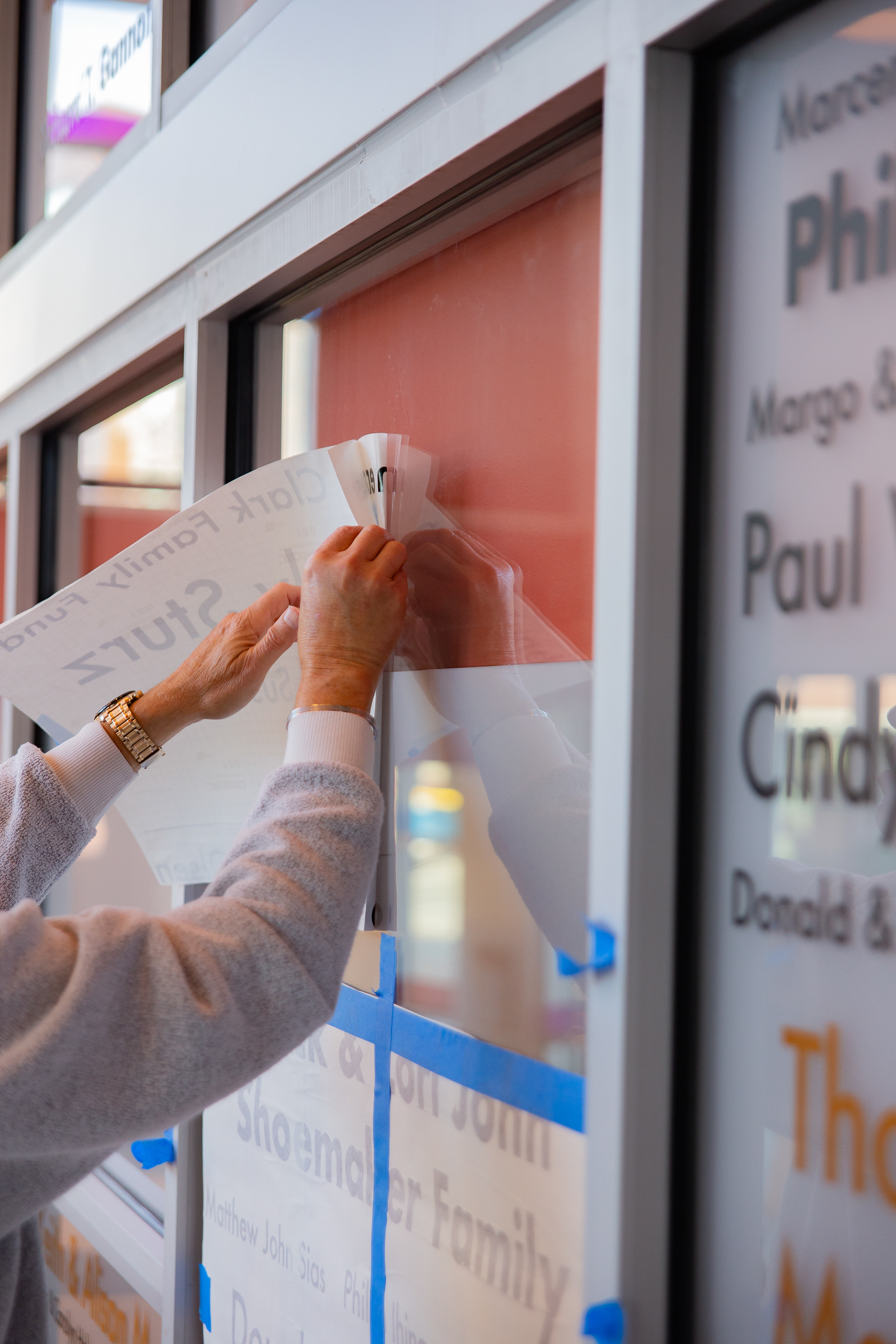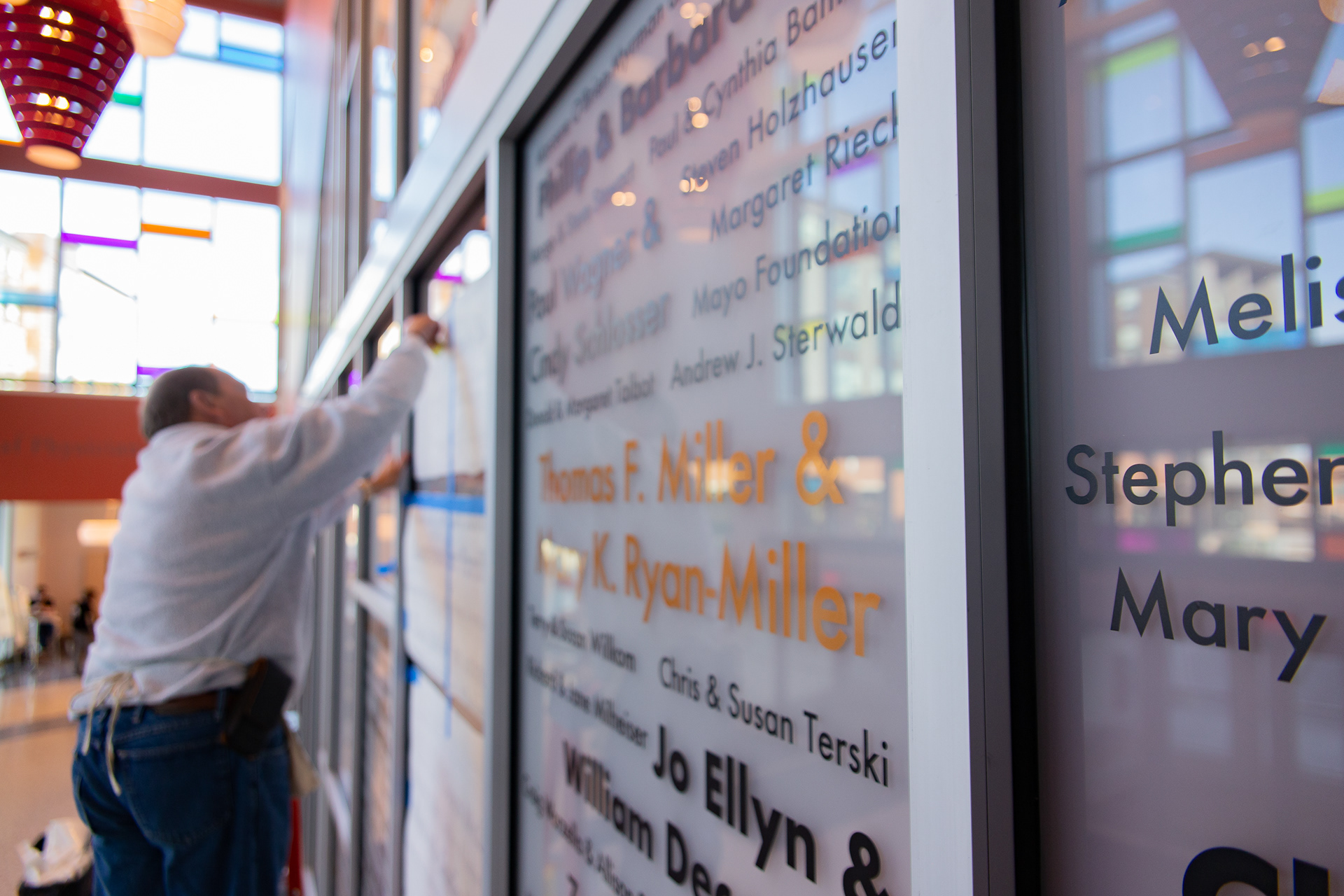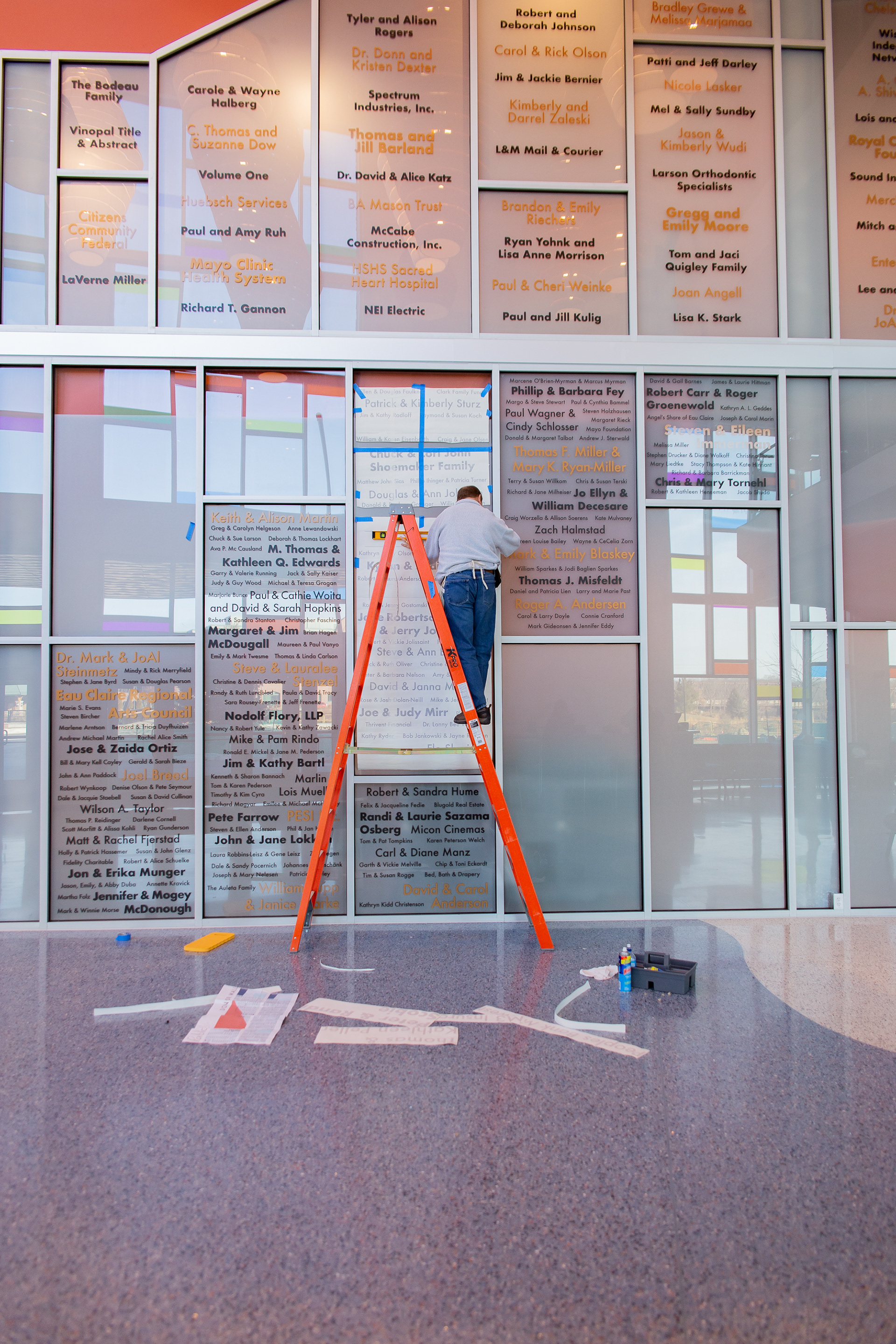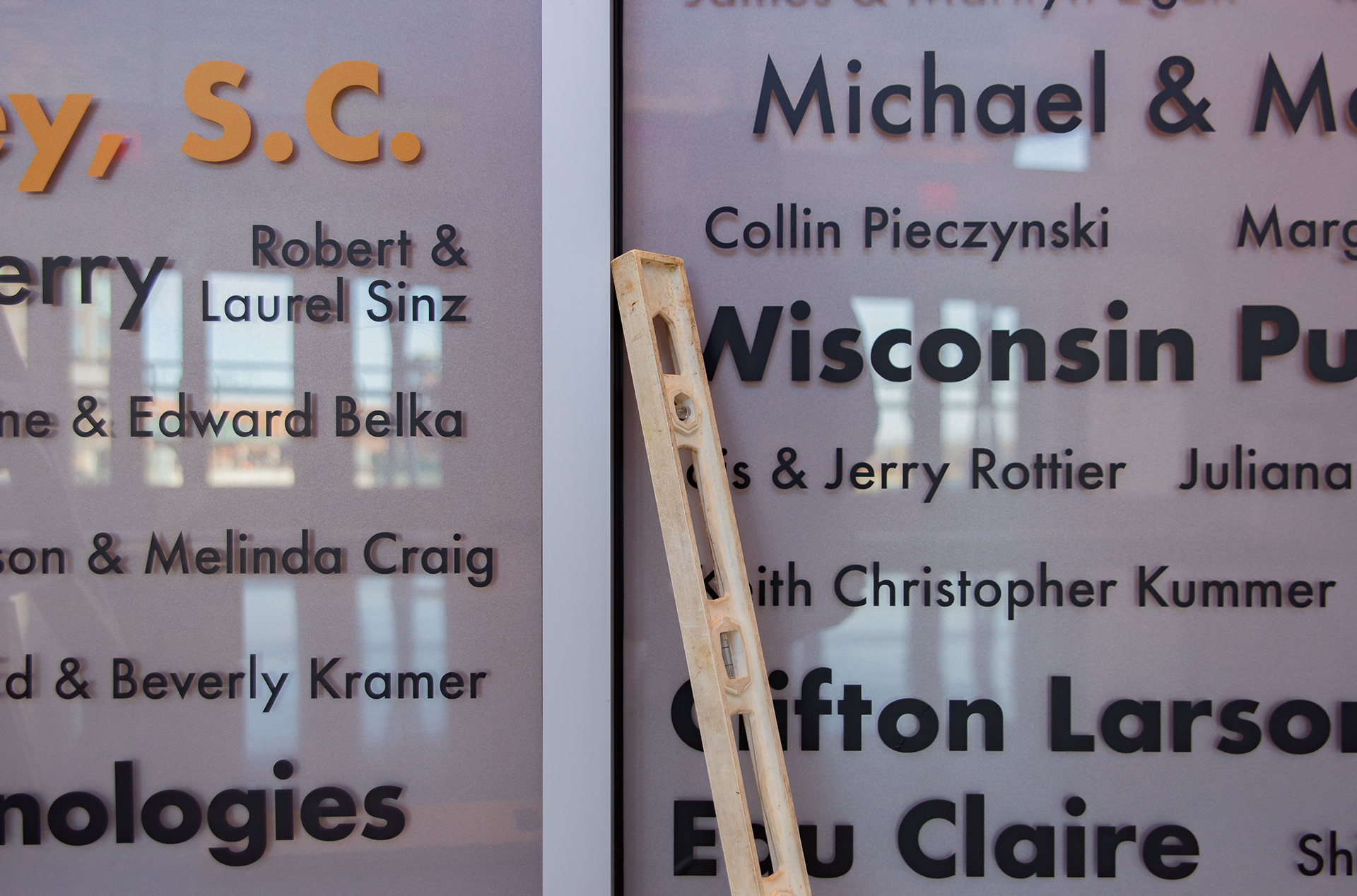 Now The Pablo Center has a giant wall of thanks to all of the members in and around the community that helped contribute to making this magical place happen.